This Bulletproof TEA is the ultimate morning kick-start to power up your metabolism, help ignite effortless fat loss, supercharge your brain and focus and alkalize, energize and provide a hit of anti-inflammatories…
ALL IN ONE CUP! It's like the perfect natural energy drink that gives you focused, sustained, all-day energy – not a high then crash.
My 'bulletproof tea' is the alkaline take on the legendary Bulletproof Coffee pioneered by the amazing Dave Asprey. Full props to Dave for the inspiration.
I have tweaked it because the caffeine (also seen in "bulletproof" green tea varieties) and butter – albeit containing healthy properties – are acidic and clogging and stressful to our adrenals, and the addition of turmeric & ginger and maca make this highly anti-inflammatory, alkalizing and awesome.
The turmeric & ginger have been proven beyond doubt to be a more potent anti-inflammatory than at least 14 OTC anti-inflammatory drugs, while also being proven to help prevent and fight various cancers, heart disease and more.
Maca is known to be a booster for the immune system, and increased energy, stamina, improved sexual function, memory, and focus. It's also known as an 'adaptogen' – the name given to a collection of roots and plants that are proven to help protect the adrenal system from stressors. (see more on maca here)
I know it might seem weird to be putting coconut oil in tea…but this just works – trust me! And the saturated fats from the coconut oil will make this tea a bad-cholesterol-fighting superstar…as well as adding even more all-day energy to your day.
Alkaline, Anti-Inflammatory Bulletproof Tea
Serves 2
Ingredients
1 inch of fresh turmeric sliced
1 inch of fresh ginger sliced
1 tbsp coconut oil
500ml coconut milk or almond milk
1 tsp powdered cinnamon
1 tsp maca powder (optional)
1 tsp coconut syrup / rice malt syrup (optional)
Instructions
Start by slicing the turmeric and ginger and then put these in a saucepan with the milk, coconut oil, cinnamon, maca and syrup if using (it's totally optional to leave it out – and healthier if you do)
Bring to a simmer and let simmer for 5 minutes
At this stage if you have time, leave for a further 10 minutes to allow the ginger and turmeric to infuse a little longer
Pour everything into a high powered blended (pref like a Nutribullet or Vitamix – note, they're just links for your benefit, I'm not selling them 🙂 and then blend on a high speed for 30 seconds to liquify the turmeric and ginger and create a nice froth on the tea
Serve and enjoy!
This drink alone will keep you going for a couple of hours in the morning if you're up early for a work session, meditation, exercise etc. I love to have this if I'm up at 4am or 5am for an early morning writing session (I do my best writing before the sun is up), and I then have breakfast with the family at 8am. With this drink I don't even think about food until then.
I hope you love this – it's a big winner in my house 🙂
Ross
OTHER SIMILAR RECIPES:
Two Delicious Turmeric Teas: One Creamy, One Refreshing
Turmeric User Guide: How to Get Turmeric Into Your Everyday Life
PS Tim Ferris also has his own bulletproof energy drink that he calls Titanium Tea (tongue in cheek). It's a bit more acidic using green tea and aged pu-er tea, but it could also be worth a try. Check Tim's out here.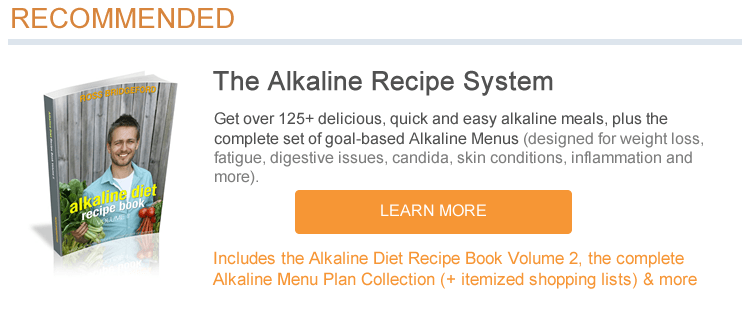 Printer Friendly Version:
[yumprint-recipe id='79']