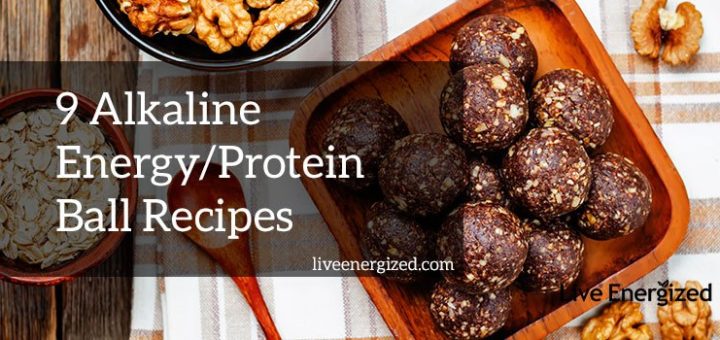 Protein/Energy Balls, also known as "Bliss Balls", are perfect for when hunger strikes or the sweet tooth beckons! Super easy and super fast, you can pre-make a batch or two and keep in the fridge for 1-2 weeks!
Filled with healthy fats, alkalinity, protein and fibre, there the perfect mid-morning or mid-afternoon snack, for after a workout or just for when you feel like something a little sweeter.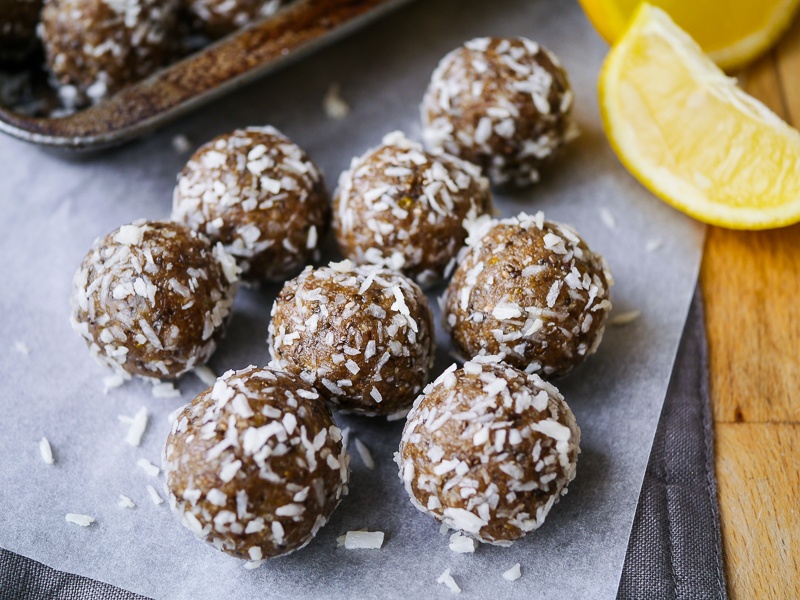 These delicious energy balls from Nourish Everyday have a wonderful balance of flavors topped off with zesty lemon!
With Pistachio and Matcha powder these GREEN POWER balls that will keep you going all day! From Downshiftology.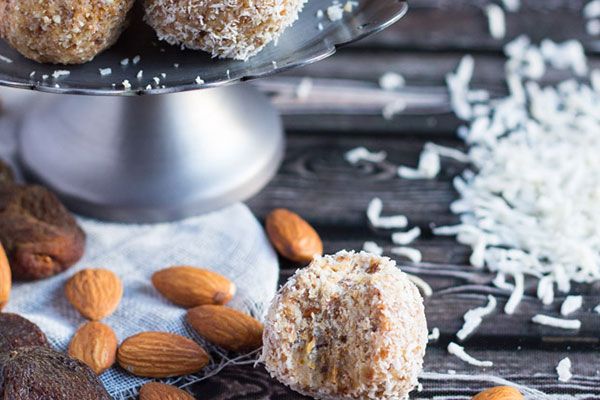 With only 3 ingredients you'll have these tasty morsels from The Cooks Pyjamas ready in no time!
Deliciously chewy and chocolatey these energy balls make a great healthy treat for those afternoon cravings. From The Little Green Spoon.
Perfect for your busy, healthy lifestyle, these power balls from Young & Rungry are packed full of sustainable energy and balanced nutrients. Yum!
Pecans give these energy balls a wonderful buttery flavor, and taste just like pecan pie! From the Gluten Free Vegan Pantry.
You won't be reaching for an unhealthy chocolate bar when you have these bliss balls around! With a double hit of almond, swap out the cocoa for cacao to make these extra guilt-free! From The Healthy Maven.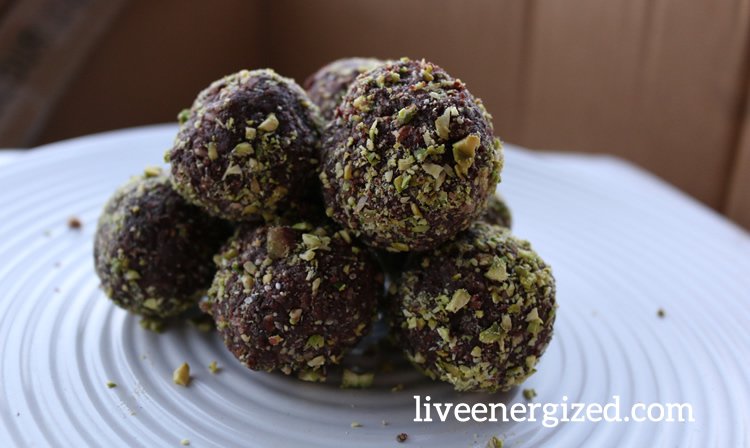 This super simple and delicious bliss ball is one of my favorites (and my son's) and a staple in my house! Find the recipe here.
With just 5 ingredients; macadamia nuts, coconut, lime, dates and a sprinkle of salt, these energy balls from Every Last Bite are so moreish – they taste like summer!
I hope you love these recipes! If you have one of your own do feel free to post it in the comments below – I'd love to hear from you!
Ross
P.S. Take a look at the Alkaline Recipe System. With hundreds of easy-to-prepare Alkaline recipes PLUS 7 goal-based meal plans each with itemized shopping lists (for goals including weight loss, more energy, better digestion, clearer skin and more) – it makes reaching your health goals SO easy!
+ Make sure to sign up for our free newsletter to get our latest alkaline recipes delivered weekly (it's free).