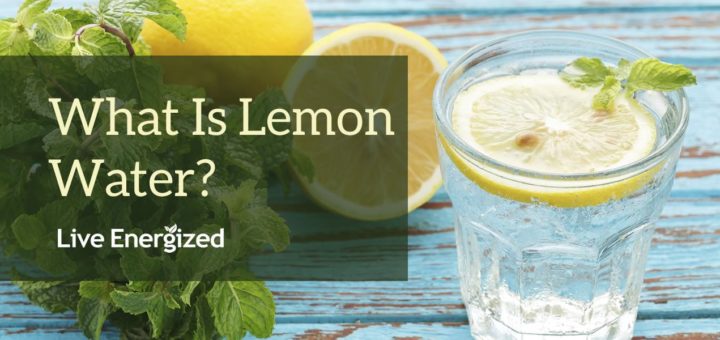 Lemon Water Is the Ultimate Start to the Day!
With a name that's almost as simple as 'green drink' – lemon water is wonderfully nourishing and hydrating and it could make a big difference to your energy & vitality.
It is, quite simply:
Warm water with lemon squeezed in!
Could it be any easier?
The beauty of it is that it is delicious, refreshing, nourishing, and best of all alkalizing.
Since I first posted this guide in 2006, there have been so many positive reports back from people who have added this to their life! It has become a core element of the alkaline diet!
"Great informative post – -I have started drinking lemon water 3 days ago and have noticed a massive difference , it's amazing! I feel more energetic and do not crave caffeine like I used to. Thank you for posting this!" — Keith Townsend (April, 2012)
<em"I recently began drinking lemon water, I feel much more energized and it's something that is so simple to do everyday" — Linda (April, 2006)
"I had suffered for the last 4 days, the most horrible stomach flu I could ever imagine. Between the vomiting and diarrhea, I have lost 9 lbs. Desperate for relief, I looked up this information online.

Last night I took my first dose of luke warm filtered water with fresh squeezed lemon. My symptoms seemed to improve within the hour. I finally got to sleep through the night without having to run to the bathroom!" — Amy (Dec, 2011)
Lemons are Alkaline? Please Explain…
Lemon water is most definitely alkaline-forming to the body. It is one of the few alkaline fruits.
Because of its very, very low sugar content and high alkaline mineral content, lemons actually have an alkalising effect on the body that far exceeds it's citric acid content.
Note: I am not saying that lemons are alkaline in their raw form, I am saying that lemons are alkaliZING to the body once consumed!
See the distinction here?
The most important thing to note is not what the pH of the food is in it's natural state – rather the EFFECT THE FOOD HAS ON THE BODY.
(And by the way, this applies to all foods, not just lemons.)
But this is just a start of the benefits of lemon water that I love so much.
Lemons Are One Way of Making Alkaline Water…
Drinking alkaline water is SO important to getting the energy and vitality you crave and deserve.
I have created a full guide here that teaches you all seven ways you can make alkaline water at home:
FREE DOWNLOAD: CLICK HERE for the Full Guide: How to Make Alkaline Water at Home!
I recommend grabbing this now, while you're thinking about it and reading it when you've finished this article!
Lemon water is a GREAT start to the day, but there are a some much more nourishing and beneficial ways of making alkaline water. Check the full guide out.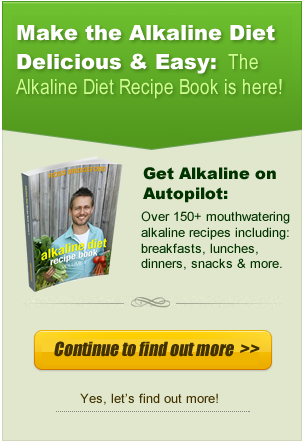 The 17 Benefits of Drinking Lemon Water
Fresh lemon (note, don't use bottled) is a rich source of nutrients such as the alkaline minerals calcium and potassium, vitamin C, vitamin A and pectin fibre, whilst also having antibacterial properties.
It tastes delicious and so is a welcome first drink in the morning, as a way to break your fast from the 8 hours of no water during your sleep, and it gets your metabolism and system working right away.
The Full List of Benefits:
Immune Boosting: Lemon is an excellent and rich source of vitamin C, an essential nutrient that protects the body against immune system deficiencies
Arthritis: vitamin C-rich foods, such as lemons and limes, provide humans with protection against inflammatory polyarthritis, a form of rheumatoid arthritis involving two or more joints.
Metabolism: lemon water first thing in the morning, gets your system moving and your metabolism ignited. When we are dehydrated the metabolism grinds to a halt. This hydration habit could make a huge difference to your energy and if you're looking to lose weight this will move you considerably in the right direction.
Anti-Cancer: Lemons and limes contain unique flavonoid compounds that have antioxidant and anti-cancer properties. In fact, research has shown that compounds in citrus fruits, including lemons and limes, called limonoids have been shown to help fight cancers of the mouth, skin, lung, breast, stomach and colon.
Fights Aging & Free Radical Formation: the high levels of Vitamin C from lemons travel through the body neutralizing any free radicals with which it comes into contact. Free radicals can destroy healthy cells and also cause a lot of inflammation, or painful swelling, in the body. This is one of the reasons that vitamin C has been shown to be helpful for reducing some of the symptoms of osteoarthritis and rheumatoid arthritis.
Colon Health & Digestion: Lemons contain pectin fiber which is very beneficial for colon health
Alkaline Superstar! And of course, it is nicely alkalizing to the body…!
Detoxifying: Warm lemon juice early in the morning helps flush out toxins built up and processed for removal during your sleep. If you stay dehydrated your body has no way of expelling these toxins and they can get stored in fat, to protect your vital organs. Help your body get them out by hydrating!
Important Bile Production: lemon water aids digestion and encourages the production of bile
Anti-Biotic: flavonoids in lemons and limes called flavonol glycosides have antibiotic effects – helping prevent the growth and multiplication of pathogenic bacteria that cause infections and diseases
Anti-Inflammatory: lemons help with reducing pain and inflammation in joints and knees as it dissolves uric acid – also making it very helpful for gout
Prevents Colds & Flu: Being high in vitamin C and alkaline minerals, plus with the anti-bacterial and anti-biotic effects of the flavanoids, Lemon Water helps prevent and shorten the common cold
Brain Nourishing: the potassium content in lemon helps nourish brain and nerve cells and the antiinflammatory benefits helps protect the brain – our organ most effected by a diet rich in inflammatory foods.
Liver Health: Lemon water helps to strengthen the liver by providing energy to the liver enzymes when they are too diluted
Skin Cleansing: it is of huge benefit to the skin and it prevents the formation of wrinkles and acne – due to the high antioxidant content. When cells are attacked by free radicals and diet this process is literally your body aging. If you want fresh, youthful skin then you need to consume a diet rich in antioxidants – starting with lemon water every morning!
Eye Health: the vitamins and cartenoids in lemons helps prevent macular degeneration – i.e. it maintains the health of the eyes and your eyesight!
Post-Workout Recovery: while it plays a different role to a protein shake, lemon water helps to balance your body's pH after a workout (and the buildup of lactic acid) to reduce the acid and prevent soreness and tiredness. It also helps to replenish your body's salts – critical after a workout.
So if you do not do anything else – start every single day with a glass of lovely warm lemon water!
How to Make Lemon Water
While it is a really simple process with few ingredients, it is still worth giving you my process so you can see how I do it.
In reality you'll find your own way/combo that you like, but here's how I do it:
400ml of room temperature filtered (I use ionized) water
100ml of boiled water
1/3 medium sized lemon
Basically that's it!
I like to use 1/3 of a lemon per 500ml of water, and the 400-to-100 thing is just so I get the warmth without having to use the warm water tap (which can affect taste).
In terms of the ionizer bit, the MINIMUM I'd do is filter the water (see this guide about water to see how bad tap water is) – and ideally you'll used ionized water (again, learn about that in this guide here).
But don't let anything hold you back!
Straight tap water is better than being dehydrated. There are no excuses to put this off!
How to Select a High-Quality Lemon at the Grocery Store
When you're choosing your lemon (or lime) you really want to be aiming for one that is thick skinned.
Thick skinned lemons will have more flesh and more juice.
You should also be looking for one that has a full color – greenish lemons will be more acidic and less ripe.
On the other end of the scale, overripe lemons will be "wrinkled", have soft and hard patches and dull coloring.
You don't need to worry about seasons – lemons are available all year round.
Lemons will stay fresh for about a week at room temperature, and will keep for about a month in the fridge (in the salad drawer).
That's all – so let's all commit to this delicious alkaline drink every morning!
Remember, while it isn't your solution to alkaline water all day long (it's not strong enough to do this job), it is a fantastic, delicious and nourishing way to start the day.
It's mildly alkaline, metabolism-boosting, skin-clearing, antioxidant-rich, vitamin-rich, mineral-rich deliciousness means it's a very smart way to kick off any day.
Do you have any questions? Let me know in the comments below!
Ross
PS – yes, it is fine to add some cayenne (cayene) pepper for a bit of a kick, but PLEASE DO NOT ADD MAPLE SYRUP – this will make it have an acidic effect on the body!
Extra Update: I've received a few emails and comments about tooth enamel, and while I've been drinking water with lemon for years with no trouble on this front here are a few suggestions if you are concerned:
Clean your teeth after drinking. Toothpaste is highly alkaline so neutralises any acids in the mouth – remember the lemon is still acidic until you metabolise it, and at this point it has an alkaline effect on the body
Drink a glass of (pref alkaline) water – or just rinse your mouth out
Drink the water with lemon through a straw
Let me know if you have any other questions in the comments below!
---
Read Next: The Seven Most Alkaline Foods!
---
Related Posts
– Easy Turmeric Lemonade Recipe
– Getting the Day Started with the Best Morning Hydration
– 8 Natural Ways to Soothe Inflammation
– The Life Changing Magic of Hydration
Scientific References and Research Studies & Sources
Kawaii S, Tomono Y, Katase E, et al. Antiproliferative effects of the readily extractable fractions prepared from various citrus juices on several cancer cell lines. J Agric Food Chem 1999 Jul;47(7):2509-12. 1999. PMID:13190.
Khaw KT, Bingham S, Welch A, et al. Relation between plasma ascorbic acid and mortality in men and women in EPIC-Norfolk prospective study: a prospective population study. European Prospective Investigation into Cancer and Nutrition. Lancet. 2001 Mar 3;357(9257):657-63. 2001.
Kurl S, Tuomainen TP, Laukkanen JA et al. Plasma vitamin C modifies the association between hypertension and risk of stroke. Stroke 2002 Jun;33(6):1568-73. 2002.
Misra N, Batra S, Mishra D. Fungitoxic properties of the essential oil of Citrus limon (L.) Burm. against a few dermatophytes. Mycoses 1988 Jul;31(7):380-2. 1988. PMID:13150.
Miyake Y, Murakami A, Sugiyama Y, et al. Identification of coumarins from lemon fruit (Citrus limon) as inhibitors of in vitro tumor promotion and superoxide and nitric oxide generation. J Agric Food Chem 1999 Aug;47(8):3151-7. 1999. PMID:13130.
Ogata S, Miyake Y, Yamamoto K, et al. Apoptosis induced by the flavonoid from lemon fruit (Citrus limon BURM. f.) and its metabolites in HL-60 cells. Biosci Biotechnol Biochem 2000 May;64(5):1075-8. 2000. PMID:13120.
Pattison DJ, Silman AJ, Goodson NJ, Lunt M, Bunn D, Luben R, Welch A, Bingham S, Khaw KT, Day N, Symmons DP. Vitamin C and the risk of developing inflammatory polyarthritis: prospective nested case-control study. Ann Rheum Dis. 2004 Jul;63(7):843-7. 2004. PMID:15194581.