The people have spoken!
Since I started this site back in 2004, I have published over 700 free guides and resources.
And over 180 of these have been free, hand-crafted, meticulously tested and proven-delicious recipes!
Of those 180, these are the top, most popular, shared, eaten and drank recipes I've ever published on the site!
*note: update at 1st March 2017 – we now have over 210 free recipes on the site*
You cannot have abundant energy without a healthy gut. Period.
An unhealthy gut is the #1 cause of fatigue.
And when your gut is unhealthy, it can cause more than just digestive discomfort – it can ruin your health and run your life.
CLICK HERE to get this delicious Gut Healing Soup recipe.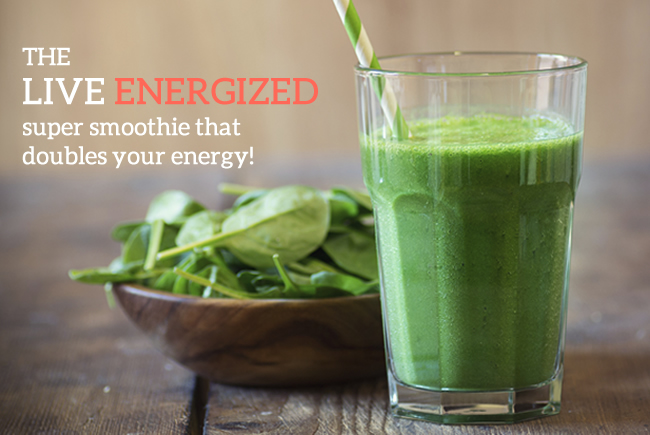 Wouldn't it be great to have more energy?
Not the buzzy, short-lived caffeine energy (and then crash) that so many of us try to survive on…
But, the kind of energy that gives you that positive feeling, the belief that you can take anything the world throws at you…
The kind of energy where you always feel like you can do your best…
And the kind of energy that leaves you excited and smiling and a joy to be around.
Would you love to have more of that?
Thought so… let's get some!
Click here to get the Energy-Doubling Smoothie!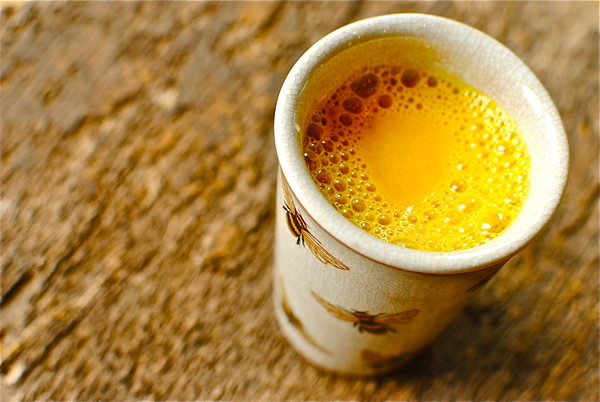 These two delicious teas are quite different, but equally delicious.
They both contain turmeric and ginger – and these two spices are amazing.
As I've written about extensively (see my 10 Science-Backed Reasons to Eat More Turmeric here), turmeric is scientifically proven to reduce inflammation (more effective than NSAIDs – proven), and fight and prevent a whole host of conditions including several cancers, cardiovascular problems, immune system issues, thyroid issues and metal/cognitive issues – even Alzheimer's.
Ginger isn't too shabby either! It's anti-bacterial, prevents and relieves digestive issues and also being a strong anti-inflammatory it's great for inflammation-based conditions like arthritis, supports the body's fight against ovarian and colorectal cancer and supports the immune system too.
Together they are a powerhouse!
Click here to get these two tea recipes
This super-juice is sure to keep the nasty bugs at bay!
Made of tomatoes, celery and cucumber, this juice is filled with heaps of alkalinity, vitamins and nutrients to help prevent getting struck down during the rest of the winter season.
Tomatoes are excellent sources of lycopene and are widely known to be rich in antioxidants.  Cucumbers have lignans and phytonutrients to help ward off diseases while celery is just amazing!  It, along with the beetroot, has anti-inflammatory benefits and has loads of Vitamin C, flavonoids, and other antioxidants.
Enjoy!
Click here for the immune booster juice
This is One Simple Smoothie That's an Anti-Inflammatory POWERHOUSE!
After I posted my Anti-Inflammation Diet Guide yesterday I have been overwhelmed with the response! 130,000+ people read the post in 24 hours and it spread like wildfire over Facebook!
And the biggest question in my inbox was this:
—> Send me some Anti-Inflammatory Recipes, Ross!
Well, ask and ye shall receive!
Click here for the Anti-Inflammatory Smoothie
I know breakfasts are often the hardest to make both alkaline AND delicious, so I truly hope you love this one! Of course, if you don't mind steamed broccoli every morning for your alkaline breakfast then you're fine, but I know that's about 1% of the population.
So here is my latest alkaline recipe to make breakfast yummy for you. I LOVE the chai flavours, so this is mouthwatering to me! Just thinking about it is getting me going!
Click here for this delicious porridge
Acid reflux (or GERD) affects 60% of the adult population within any given year.

That's huge.
And here's the thing: you can absolutely treat both the symptoms AND the cause with dietary choices.
…and could you think of another symptom that is more directly linked to an acid-forming diet?!
Living alkaline, without question, prevents and reverses reflux.
So click here to get this delicious smoothie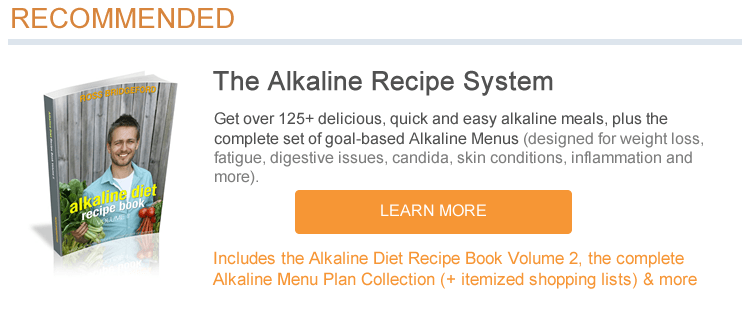 I've been doing a LOT of research lately, some really big, really deep stuff (which I'll be sharing soon) but the one super-nutrient that KEEPS coming up (it's crazy) is turmeric.
As I recently posted, it is scientifically proven to fight fatigue, heart and cardiovascular conditions, various cancers, inflammation, immune system issues and more.
After my first round of research I made two vows:
1) to have turmeric in some form every single day
2) to teach you how to do the same
And what better way than to give you a delicious recipe?
Get the Turmeric & Lentil Anti-Inflammation Soup Here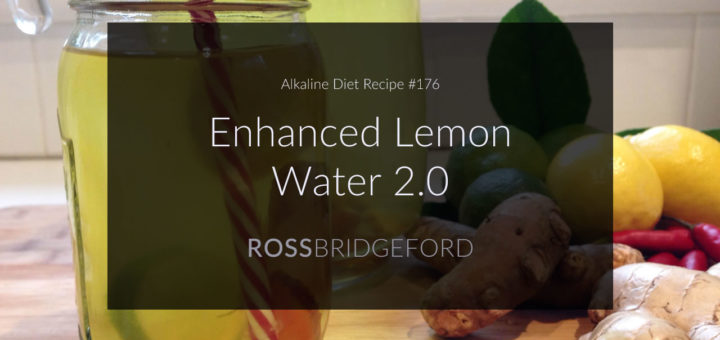 Lemon water was something good for a while there. Warm, lemon-y and a little bit alkaline…
It had our heart's aflutter for a good few years, almost a decade in fact.
But we can do better.
I mean, isn't lemon water a bit '2005'…?
And so, Wouldn't you love to have the next generation of this morning 'wake-up-water'?
Grab the Enhanced Lemon Water recipe & guide here
This is a brilliant blend on an old classic! Highly alkaline, a little more green and a great way to sneak more veggies into your kids (or partner's!) diet.
Only takes about 5 minutes to make and is really, really easy.
Learn how to make Courgette (Zucchini) Hummous here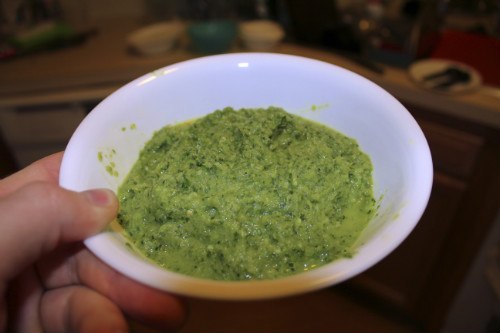 This dip is delicious. Simply stunning.
I love the fact that it is SO delicious, SO green and SO easy to make…
I'm all about making the alkaline diet as easy and achievable as possible, and this recipe fits that so well because it can make even the most simple of your other alkaline recipes more exciting as a dip or a dressing, plus it's highly alkaline and really easy.
Love it!
Get the Green Goddess Dip Recipe
A quality green drink is a cornerstone to any healthy, alkaline lifestyle!
I've discovered a little organic shop right near where I live that has opened my eyes to some brilliantly dark-green leafy veggies that I'm now incorporating into my green juice each morning.
Get the Ultimate Green Drink Here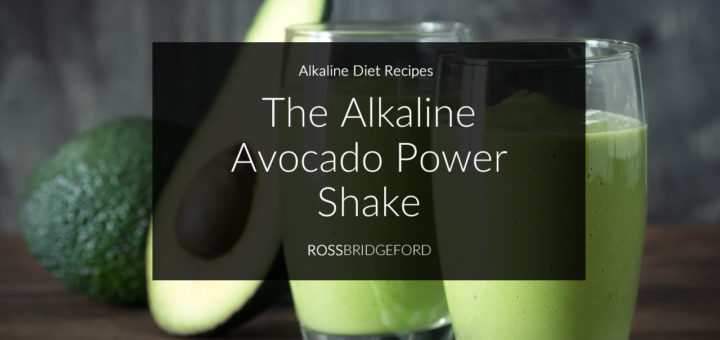 This is such an important recipe in my life! Not only do I have it most days but I also rely upon it so heavily as I know it:
Fills me up for hours
Tastes great, smooth and creamy
Gives me 4-5 serves of fresh, raw, alkaline vegetables in one hit
I crave this stuff and urge you to try it and bring it into your life!
Get the ultra-filling, alkaline smoothie here!
Oh. My. Gosh. My Coconut Chia Cream Pot has been tested on some of my most happily unhealthy friends (heh) and they LOVED it. My most healthy friends? They loved it too!
It's an alkaline, delicious dessert you can serve to the family, at a dinner party, you can take it to work in your packed lunch…
And it packs a whole lotta omega 3, fibre, alkaline minerals, vitamins, antioxidants…it's amazing.
YUM! Get the Coconut Chia Cream Pot Recipe
I LOVE these chips!
I used to think that you could only make this kind of recipe with a dehydrator, so I've never included it on the blog.
The last thing I want to do is have you think you need more equipment to be able to live healthy and nourished.
So when I experimented with kale chips in my straightforward, regular oven…and they turned out great…well, I did a happy dance.
Kale is AMAZING.
See more in my 'Most Alkaline Foods Series' here: The Delicious and Beautiful Benefits of Kale
And these Kale Chips are an easy, delicious way to get kale into your life.
This is a super-salad. My meat-eating friends are forever challenging me to make a salad that fills me up, and doesn't leave me hungry again in half an hour. They don't believe it is possible. I promise you it is. And here is one of my creations.
I work out, I work hard and I need to be filled! I am a hungry young man! This salad doesn't disappoint. It is tasty, filling, delicious and highly alkaline!
This is one of my new favourites!
It's a 3-ingredient, 5-minute dressing that can be used on practically anything
It's a bit like a Caesar Dressing, but dairy-free, gluten-free, acid-free, sugar-free and really rather alkaline!
Get this delicious, Caesar dressing replacement!
This is a fantastically filling soup, with each serve to give you a whopping 13g of fibre – that is over HALF of your recommended daily amount. That's right HALF of it! It is also low in saturated fat, high in protein and full of celery, garlic and tomatoes – which give you an alkaline kick. Cannelini beans are also high in manganese, potassium and magnesium – which are highly alkaline minerals.
So fibre + protein + alkaline minerals = winner.
Get the Best Soup on this Site Here!
This is such a fantastic, alkaline and easy recipe and is one of those that is great for making 'normal' meals more alkaline. You can serve this to friends, kids, partners and they will love it AND get secretly more alkaline at the same time. It's a great way to sneak veggies into the kids' lunchbox too.
Get this lunchbox favourite here
This is legendary in our house.
It's an amazing recipe we developed a couple of years ago when we wanted a warm, satisfying snack to have in that 'snack occasion' when people would normally bring out chips 'n dips, little quiches or, indeed, things like chicken wings!
It is quick and so easy to make (in fact, I even give you a cheat's guide below if you want to make it really quickly) and it's alkaline and good for you!
Well, of course summer is well in season in Australia (in Melbourne especially today!)…and so here is a great summer salad for you.
I love it because it's got BIG flavours and it includes a helping of quinoa – my favourite ingredient (yes, got one of those too. Want to know my favourite colour?)
So here it is…note – it's cool as in 'wicked cool' not 'cold'.
Get this delicious summer salad
And finally…the very FIRST EVER recipe I posted to the site!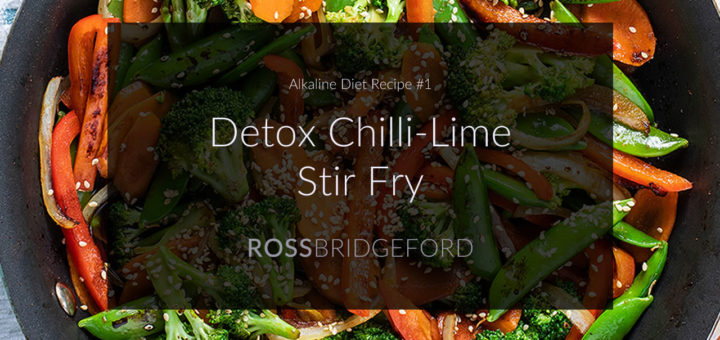 OK, this is a great alkaline, family-friendly recipe. Firstly it is great because it was invented and constructed 100% in my kitchen (although admittedly not entirely by me alone), and secondly, because it is 100% healthy, alkalising and delicious.
In fact, this is the alkaline recipe that first really had me believe in myself that I could create a whole Alkaline Diet Recipe System! And the rest is history!
Get my first ever recipe here – it's still very very delicious!
And that's it! These are my 21 most popular alkaline recipes since I started back in 2004!
Here's to another 10 years together 🙂
Ross