Having a healthy, energized life is easier than we've been led to believe…
My goal has always been to make it as easy, stress-free, achievable and realisitic as possible for you to reach your health goals, and get alkaline.
Every now and then I get a question by email that I think everyone would love to hear the answer to.
And this one is great because it REALLY involves the goals of my site and my goals for you – to make it easy!
Just this morning Mary emailed me with the below question…
…and I knew a lot of people could benefit from my answer!
What's the Easiest Way to Make Healthy Foods That We Can Store for When We're At Work/Time Poor?
Here's the full question:
Hey Ross – What is the easiest healthiest way to make foods that can be stored, so we get all the vegetables and nutrition in, even though our lives and jobs keep us OUT of the kitchen most of the time?

— Mary
My Answer
There are a few key foods/recipes that I'd recommend focusing on.
But first it's important to note: yes, storing food is going to remove some of the nutrients…BUT…
It's not that big of a deal.
If you lose some of the nutrients, but it means you've got a healthy, fast, easy meal or snack to turn to when you need it instead of turning to something less healthy…I see this as a huge win.
If you're reading that and thinking that's terrible, this probably isn't the site for you.
I mean that in the nicest possible sense.
This site and my approach are to make healthy eating and reaching your health goals achievable, easy, realistic, and fun. We focus on the 80/20 – which is where focusing on the core 20% of actions that give you 80% of the benefit is the first goal.
Get that nailed.
Then move on to the next goal.
This type of advice (that I'm giving below) means you're not being perfect…
You'll be storing, freezing and reusing some foods that are not freshly made that minute, but as I said above, if it means when you're stressed, time-poor and hungry you have something healthy to turn to – I see that as a huge win 🙂
So onto those foods:
Soups & Smoothies: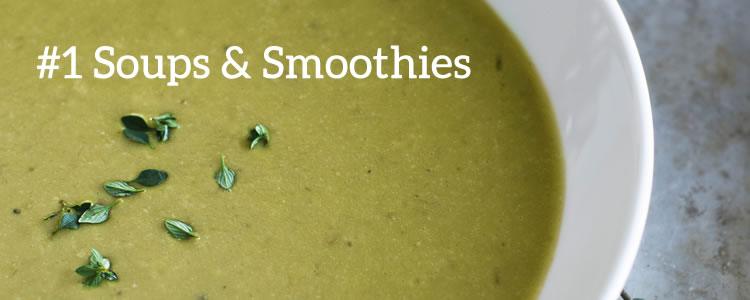 Soups and smoothies freeze well and can be stored for weeks. Brilliant.
My recommendation for people first starting out, and it's a big mantra in my Alkaline Base Camp membership – to make 2x the amount of soup and smoothies you need and freeze the leftover for the first few weeks you're doing this.
It gives you an instant back up plan! This is a great one for the work-day lunch, as you can take it with you in your work bag and it will naturally defrost over the morning – for the smoothie, by lunchtime you'll be ready to roll!
When re-heating the soups, be sure to only warm them – don't cook them. This is especially true for the 'raw' alkaline soups. Food that is warm but does not burn if you stick your finger in it is still considered raw. The nutrients are still much more in-tact.
For the soups that have been cooked, to begin with – you don't need to be quite as careful, but it's still best not to boil as this will destroy more nutrients than necessary.
Recipes to Get You Started:
Tuscan Bean Soup
Immune Boosting Vegetable Soup
---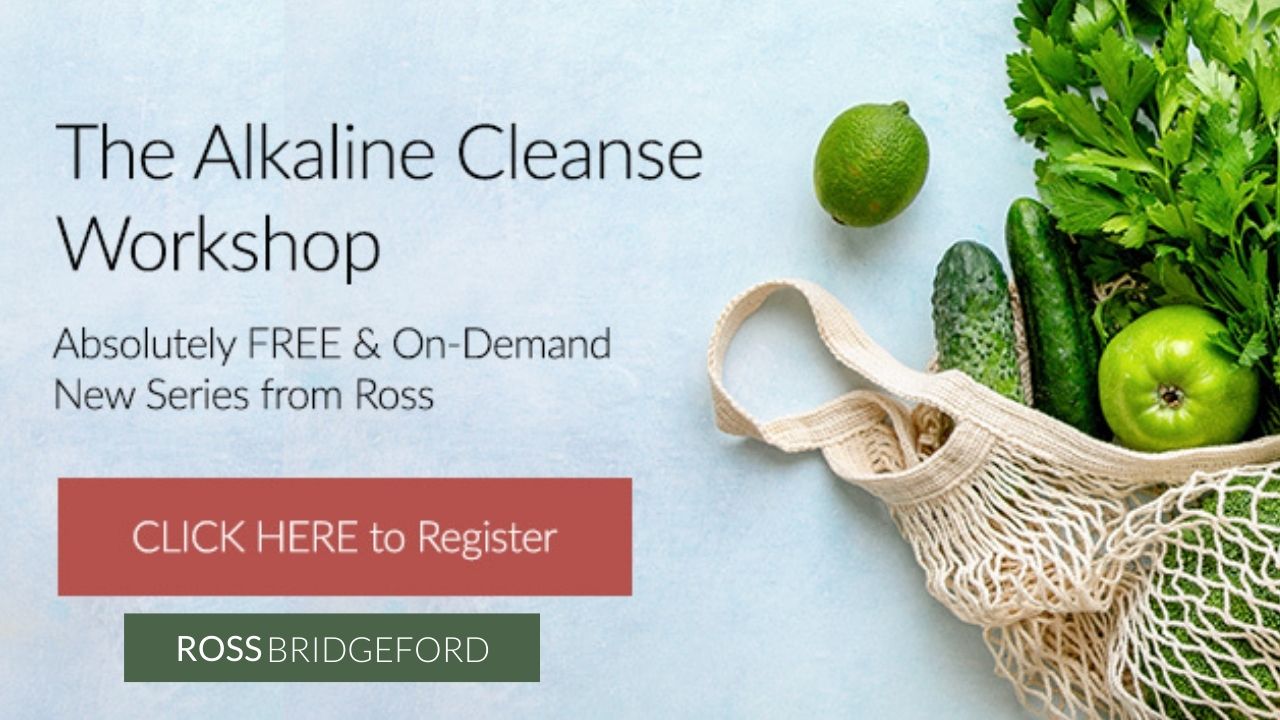 Energy/Protein/Superfood Bliss Balls: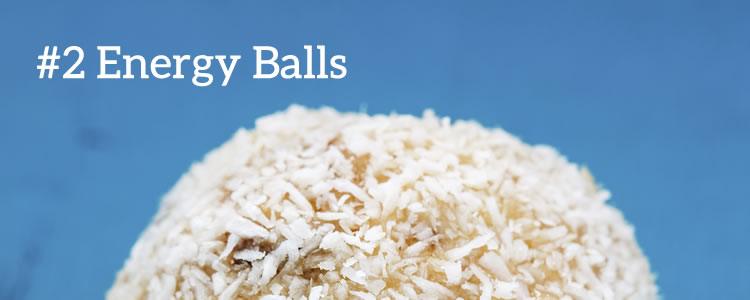 These are of course super-fashionable right now and any cafe in Australia worth it's salt has a 'healthy' dessert cabinet full of them – but they really are awesome – don't see them as a fad! I recommend finding a recipe that works with the food processor/blender you have (some are great in the Vitamix, others you would HAVE to have a powerful blender like the Vitamix for, others are terrible to make in the Vitamix and you need a good old fashioned food processor) and find a recipe that doesn't require too many ingredients. Simple is best.
The beauty of these is they will keep for about 5 days in the fridge, maybe more, but they freeze excellently too. You can easily make a batch of 20-30 and freeze 10-20 of them. In fact, in most blenders/food processors it's easier if you are making a bigger volume.
These work awesomely as a snack between meals or as a dessert (depending on the recipe – but try to make those that don't include too much sugar or syrup – all sugar/syrup is acid-forming).
Keep it simple, keep it alkaline and enjoy!
Recipes to Get You Started:
Super Protein Balls (see #10)
My Alkaline Bliss Balls Recipe
See Also: Get Over 125+ Delicious & Easy-to-Make Alkaline Recipes Here
---
Salad Dressings:
This is a key strategy in my kitchen – having salad dressings on hand is the #1 way to make a simple salad (read: fast and easy to make) delicious and interesting. On those time poor days, when you just need something now, it's great to be able to simply grab a bunch of leaves, a tomato, cucumber and avocado and know I can make it AWESOME with a pre-made, delicious dressing.
I've put a few links to recipes below but even if it's just infused oils this works a treat – think flax and olive oil with basil, chilli, rosemary, garlic, thyme, lemon, sage – the list is endless!
All you need to do is remember to do it!
This also is fantastic for my Minimum 5 Leafy Greens Per Day goal I have for you – because when it comes to lunch and dinner time you can just grab a bowl, grab 2 handfuls of spinach and make it awesomely tasty with a delicious dressing – and you can do my 'Side Salad With Every Meal' trick. And if the dressing is flax oil based, you're also going to get 1/3 of your RDA of omega 3 with each meal too!
Recipes to Get You Started:
Easy Omega Dressing
Coriander, Mint & Chilli Dressing
---
Sauces: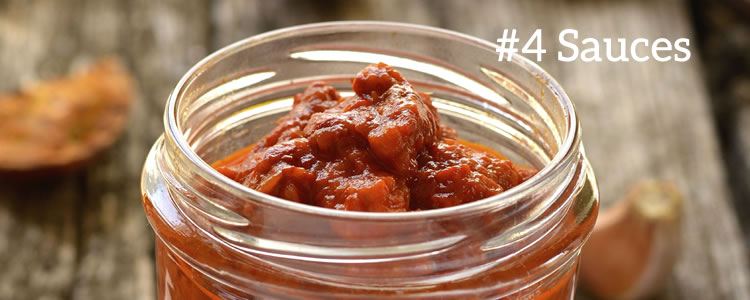 Similar to the salad dressing idea, sauces offer a brilliant way to save time and make a boring simple meal more exciting – while adding even more nutrients and nourishment to your plate!
Think of sauces like simply blending together tomatoes, olives, olive oil and basil, or my famous 3-ingredient cashew sauce, or an alkaline pesto…
Or a red pepper (capsicum), tomato, garlic, onion and olive oil sauce blended raw.
These sauces are adding a bunch of raw nutrients to your meal and you can use them to dress anything really simple such as just steamed vegetables, grilled veggies, some grilled salmon – it adds some excitement and zing to a 10 minute meal that is as basic as it is fast.
Recipes to Get You Started:
Creamy Cashew Sauce
Red Pepper Sauce
A Note on Juices:
people often ask me how well juices can keep and the answer is…not as well as you'd like, but better than you'd have expected. A fresh green vegetable juice made of things like cucumber, celery, spinach, lettuce, kale, carrots, ginger etc will keep for about 24 hours if kept in an airtight container in the fridge.
They don't freeze well, and they don't do well if exposed to heat, light, or air for more than an hour or so.
The taste goes very weird. You wouldn't like it.
So you can make enough juice for today and tomorrow in one juicing session, but you can't bulk juice.
I hope this has helped!
As ever, it's just about a little, tiny bit of forward planning, being prepared, and keeping things simple. Definitely get some of those salad dressings prepared, and get some soups in the freezer!
If you have any questions, tips of your own or just want to say hi – connect by leaving a comment below.
Until then, have a great day
Ross
SEE ALSO: