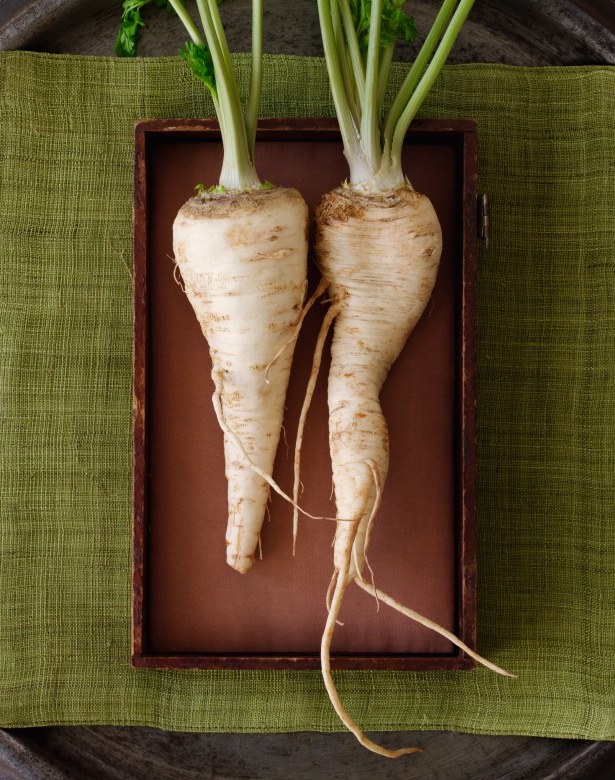 Do you fancy a delicious and warming soup in these current arctic temperatures?
This Moroccan Vegetable Soup will do exactly that – It will fill you up nicely, make you feel really warm and provide you with lots of nutrients at the same time. The creamy parsnip and pumpkin give this soup a wonderfully rich texture!
Moroccan Vegetable Soup
Serves 4
Ingredients
30ml/2 tbsp olive or coconut oil
1 onion, chopped
225g carrots, chopped
225g parsnips, chopped
225g pumpkin
Ca. 900ml of vegetable stock
Lemon juice, to taste
Himalayan Salt and fresh ground black pepper
For The Garnish (Optional)
7.5ml/1 1/2 tbsp olive oil
1/2 garlic clove, finely chopped
3 tbsp chopped fresh parsley and coriander, mixed
A good pinch of paprika
Instructions
Heat the oil in a large pan and fry the onion for about 3 minutes until softened, stirring occasionally. Add the carrots and parsnips, stir well, cover and cook over a low heat for a further 5 minutes.
Cut the pumpkin into chunks, discarding the skin and pith, and stir into the pan. Cover and cook for another 5 minutes. Add the stock and seasoning, and slowly bring to the boil. Cover the pan and simmer very gently for 35-40 minutes until all the vegetables are tender.
After the soup has slightly cooled, puree it with a food blender or in a food processor until smooth. If the texture is too thick for your liking you can just add a little extra water. Reheat the soup if necessary. Stir in lemon juice to taste.
To make the garnish, heat the oil in a small pan and add the garlic, parsley and coriander. Fry gently for 1-2 minutes. Add the paprika and stir well.
Pour into bowls and spoon a little garnish on top.
Voila … Enjoy!