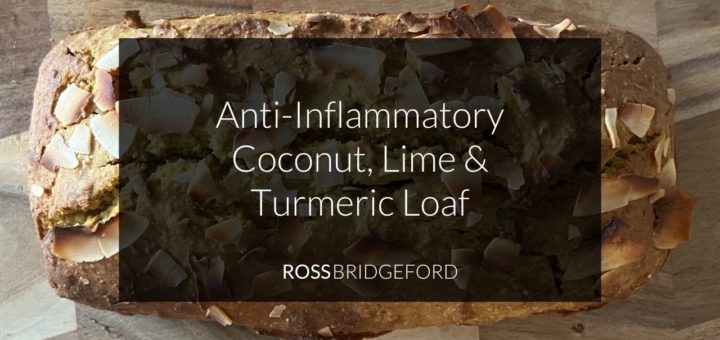 Anti-Inflammatory Bread Recipe!
Gluten-Free, Alkaline & Delicious!
This is one of the most commonly requested recipes – alkaline, gluten-free, anti-inflammatory bread…and this loaf is an absolute WINNER.  It's so quick and easy to make, and it's just delicious.
With the alkaline & anti-inflammatory properties of turmeric and the healthy fats from the coconut, it's not only delicious but also completely healthy.  It's the bread that is GOOD for you!
Let's get stuck in!
Anti-Inflammatory Bread: Coconut, Lime & Turmeric Loaf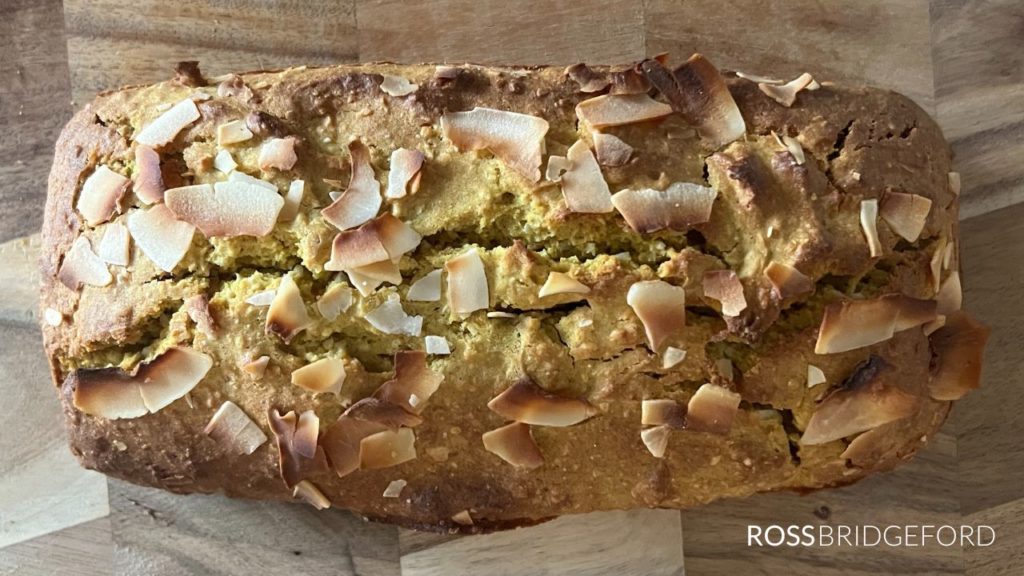 Ingredients
1 cup coconut milk
1/2 cup rice malt syrup
1 cup unsweetened coconut flakes
1 tsp vanilla extract
Juice of 1 lime
1.5 cups buckwheat flour
2 tsp baking powder
A good pinch of Himalayan salt
1 tsp turmeric
Pinch of black pepper
1/4 teaspoon cinnamon
Instructions
Start by pre-heating the oven to 350 degrees F/ 180 C and line a loaf pan with baking (parchment) paper.
Now blend the milk, syrup, coconut flakes, vanilla, and lime until the coconut flakes are blended down to being very small. Set aside.
In another bowl, mix together the flour, baking powder, salt, turmeric powder, pepper and cinnamon. Now start adding the wet mixture a bit at a time, until it forms a thick batter and then transfer this to the loaf tin.
Sprinkle with a little extra coconut, and optionally some ginger powder too, and then bake for 45-50 minutes, or until it's crisp on top and a knife put into the middle comes out clean.
Allow to cool for 5-10 mins and then remove from the tin and cool completely.
Serve with coconut cream, or butter, or eat as it is.
This anti-inflammatory bread will store in the fridge for up to 3 days in an airtight container, but like all bread, is best eaten fresh out of the oven!   With zero nuts, it also makes a brilliant snack for school lunchboxes!
Other Resources:
The Simple Anti-Inflammation Diet
Two Turmeric & Ginger Anti-Inflammatory Lattes