8 Ways Wheatgrass is Amazing for Your Body
Wheatgrass benefits our health in so many ways.  It is so nutrient-dense! It's one of the most nourishing foods on Earth, in fact, even after teaching and coaching the alkaline diet and nutrition for over 17+ years, it still baffles me that it's not a more regular food in people's homes – even now as we move to so much more of a green-juice-friendly culture!
My belief is that health should be simple and I think a lot of people believe that consuming wheatgrass can be expensive and a bit of a hassle. But in this guide I'm here to show you that is absolutely not the case. Getting a daily shot of wheatgrass is really simple, and SUCH a powerful habit to form…
The benefits of using wheatgrass I've seen in my own life…
Since I've been using wheatgrass I've noticed my energy levels go sky high, my skin clear up and colds, coughs, and illnesses disappear forever – and these are just a few of the things I've noticed!
Not to mention a fabulous level of energy that is sustained all day long!
Here's just a handful of ways wheatgrass can help you reach your perfefct health:
30mls of freshly squeezed wheatgrass juice (a wheatgrass shot!) is equivalent in nutritional value to 1kg of leafy green vegetables
Wheatgrass contains over 90 minerals, including high concentrations of the most alkaline minerals: potassium, calcium, magnesium, and sodium
It contains the essential enzymes: Protease (assists in protein digestion), Cytochrome Oxidase (a powerful antioxidant), Amylase (facilitates digestion), Lipase (a fat splitting enzyme), Transhydrogenase (strengthens the heart muscle) & Superoxide Dismutase (SOD) (found in all body cells and is known for its ability to lessen the effect of radiation and slow cellular aging)
Just one teaspoon of green powder – containing wheatgrass powder, weighing a mere 3.5 grams, is nutritionally equal to an entire spinach salad weighing a full 50 grams – it packs a punch!
Wheatgrass has more vitamin C than oranges and twice the vitamin A as carrots!
Wheat grass juice helps your body to build red blood cells which carry oxygen to every cell.
By increasing the oxygenation the body you can help offset smog and carbon monoxide and increase your endurance during physical exercise
It also contains 19 amino acids, the building blocks of protein making this one of the most impressive single sources of nutrients on Earth!
Why is Wheatgrass So Darn Good For Us?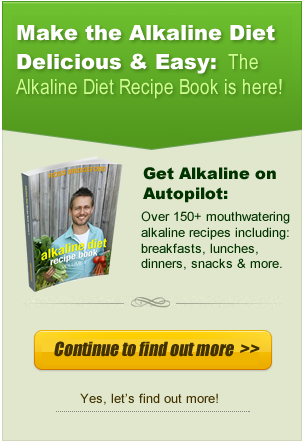 Wheatgrass nourishes the body by infusing it with an incredible amount of alkalinity, along with an increased nutrient absorption for essential nutrients like electrolytes and antioxidants such as vitamin C and vitamin E. If you want to stay vital, vibrant and energized and prevent chronic diseases as you get older, creating an alkaline environment is essential.
Diet-induced acidosis (high levels of acid resulting from consistently consuming acid-forming foods and drinks) is an all-too-common problem today. Cancers and other diseases flourish in acidic environments, but cease to exist in a mildly alkaline environment (more on the alkaline diet explained here).
What gives wheatgrass the ability to neutralize acidosis? Most powerfully, it comes down to one thing: chlorophyll.
Chlorophyll has been shown to help naturally balance the body's pH level and protect cells. This is one of the reasons that chlorophyll consumption is associated with anti-aging effects ranging from younger-looking skin to better weight management.
My Four Favourite Reasons to Consume Wheatgrass Every Day
Before I get onto where and how to get wheatgrass, I'm going to list out the four main reasons why I love it so much:
1. Wheatgrass Builds Blood:
Many health experts including Robert Young (pH Miracle) and Steve Meyerowitz (Nature's Finest Medicine) have highlighted that the chlorophyll molecule in wheatgrass is almost identical to the hemoglobin molecule in human blood.
The only difference is that the central element in chlorophyll is magnesium and in hemoglobin it is iron.
Due to this inherent similarity, the human body can easily transform chlorophyll into hemoglobin increasing the red blood cell count as well as the blood's capacity to deliver oxygen and other nutrients to the body's cells (Hagiwara, 1985).
Chlorophyll has been shown to build red blood cells quickly, normalize blood pressure by dilating the blood pathways throughout the body, destroy poisonous carbon dioxide, release free oxygen and promote higher metabolism and stimulated enzyme systems. On top of all of these benefits, consuming chlorophyll from wheatgrass is a highly effective way to alkalize the blood and energize the body!
Click here for more info on chlorophyll
2. Wheatgrass Cleanses the Body:
Wheatgrass is an extremely beneficial food in terms of both its cleansing capabilities and its nutrient density.
The contents of wheatgrass juice and powder (green drink) are reported to be within the region of approximately 100 separate elements with scientists dubbing it a 'complete food'.
According to 'The Wheatgrass Book' (Wigmore, 1985), just 140g of fresh wheatgrass offers the same nutritional value as over 3kg's of fresh green vegetables!
That's a great way to get your daily fresh vegetable quota rocking – all from one wheatgrass shot.
Wheatgrass is a great source of vitamins B, C, E and carotene which are hugely effective in destroying and eliminating free radicals and cleansing the body.
Wheatgrass is also highly regarded for its ability to cleanse the blood, organs and gastrointestinal tract.
Because it is also high in saponin, wheatgrass offers excellent support to the lymphatic system, helping to carry away hundreds and thousands of toxins from the cells of the body.
And according to Viktoras Kulvinskas, Co-founder of Hippocrates health Institute and publisher of the best seller Survival in the 21st Century, wheatgrass helps to:
'Detoxify the body by increasing the elimination of hardened mucous, crystallised acids and solidified, decaying faecal matter…It is the fastest, surest way to eliminate internal waste and provide an optimum nutritional environment'.
These are just some of the cleansing and detoxifying benefits, and I have barely scratched the surface with regards to listing its nutritional content.
Put most simply, whether you are looking to undertake a formal cleanse, or simply try to add more nutrition to your diet – these reasons alone are enough to consider adding wheatgrass to your daily lifestyle.
3. Wheatgrass Has High Amino Acid Content:
You may have heard the expression before that – amino acids are the building blocks of protein.
They are absolutely essential to our growth and cell regeneration. It is the astonishingly high amino acid content in wheatgrass that is leading to many bodybuilders and gym-goers incorporating fresh (a wheatgrass shot) or wheatgrass powder into their daily routine.
Wheatgrass is so impactful because it is a complete protein and contains, amongst others, the following amino acids: arginine, serine, abscisic, lysine, aspartic acid, glycine, alanine, methionine, leucine, tryptophan, phenylalanine, and valine.
4. Wheatgrass Fights and Protects Against Illness:
Organic wheatgrass powders and juices are an extremely effective way of boosting the body's immune system to fight against and recover from illnesses and ailments.
Wheatgrass is a great source of beta carotene, contains most of the B vitamins and vitamins C, E, H and K, and also contains over 90 different minerals and 19 amino acids.
It also contains several active enzymes which play a major role in breaking down fats, undertaking biological functions and assist hugely in weight loss.
Of the 90 minerals found, many of these are very alkalizing and include calcium, magnesium, potassium, sodium and iron.
Many of the health positives of wheatgrass stem from the fact that it is a living food. Being highly anti-bacterial, consuming wheatgrass will help to alkalize and detoxify the lymph and blood cells, helping the body to rebuild and transport toxins out of the body quickly and effectively.
Again, coming back to the chlorophyll content of wheatgrass – this can protect the body from carcinogens more effectively than any other food.
Studies conducted on animals have shown that wheatgrass consumption has reduced the absorption of a number of very serious carcinogens whilst strengthening cells, detoxifying the liver and neutralizing polluting elements within the blood.
But I thought wheat was acidifying? Aren't we supposed to avoid gluten?
Good question…but…
The simple answer is: wheat is acid-forming, pro-inflammatory and a source of oxidative stress.
The fully grown, harvested, stored, milled and stored wheat plant is highly acidifying.
But as with almost every grain, when sprouted it is very alkaline, and this is certainly the case with wheatgrass.
Do not worry about wheatgrass being acidifying, it really, really isn't! Sprouted wheat contains no gluten!
Where to Get Wheatgrass
There are three main ways to incorporate wheatgrass into your life. There are pro's and con's (sort of) of each, and getting a bit of each is probably best to get the full and awesome benefits explained above!
Wheatgrass Supplements
Wheatgrass (and other grass) supplements are powdered greens, condensed down, that you simply mix with water and drink! There are many, many, grass supplements out there so make sure you pick one that works for you. Here are my main tips to make sure you're getting a good one, and after that it is really down to taste!
Make sure it is organic
Make sure it is powdered juice, not just powdered plant
Make sure it isn't heat-dried
Make sure there are no fruits or sweeteners added
Make sure it doesn't contain spirulina or any other algae, which are acidifying
Ross' Green Drink Recommendation
This is the big-boy, most important supplement. I recommend this for everyone. If you want to get wheatgrass easily and daily, this is the most economical and straightforward way to do it – and you can get started right away.
A green drink is a powdered supplement, usually made of a combination of grasses, vegetables, fruits, algae, and other foods – and often contains a high amount of wheatgrass.
The combinations range from just one food (wheatgrass, barley grass, spirulina, etc.) through to dozens (some contain over 50 different ingredients).
There are a few ingredients I don't love to see in green drinks too:
High Fruit Content: a little is OK, preferably there isn't any. Low sugar fruits like tomato, lime, lemon, grapefruit are fine, but I don't like to see a lot of higher sugar fruits in there
Mushrooms: again, a little medicinal mushroom is fine (reishi, cordyceps etc), but I don't like this to be a big component
Xylitol: this sweetener is highly refined and not really tested long-term for human health. Makes a good toothpaste, but not proven yet as a safe sweetener
A perfect blend in a green drink hits all of my 'Triple A' goals: alkaline; antioxidant-rich and anti-inflammatory.
This is why I personally use Alkamind Daily Greens right now – it has strong alkaline (wheatgrass etc.), antioxidant (beets etc.) and anti-inflammatory (turmeric) ingredients, and tastes awesome.
And of course, it ticks all the boxes in terms of quality, organic, non-GMO.
I really felt the difference when I started using it.
Ross' Recommended Green Drink is
[Click here to read my full guide to Alkaline Diet Supplements]
Fresh Wheatgrass
Buying your wheatgrass fresh from a juice bar is also a great way to get your wheatgrass health fix! Make sure they snip and juice the grass right in front of you though! I've seen some sneaky bars in Sydney having it delivered, already juiced!
A lot of the nutrients in the grass can be lost if you don't have it fresh.
Having your wheatgrass freshly juiced is a great way to feel the instant energy hit, it is so noticeable!
Growing Your Own Wheatgrass
And finally, you can grow and juice your own! This is great fun, not all that time consuming, and not all that expensive either! All you need are:
Some space
Wheatgrass seeds
Sprouting trays or an automatic sprouter (such as an EasyGreen)
Patience
A pair of scissors
A masticating or hand wheatgrass juicer
In that order.
Note, you can't grow wheatgrass in a standard sprouter and you can't juice wheatgrass in a standard juicer. But having said that, the masticating juicers such as the Hurom brand are far better quality in my opinion anyway, you're better off buying one of these anyway.
So there you have it! Can you think of any reason not to start having your daily wheatgrass juice?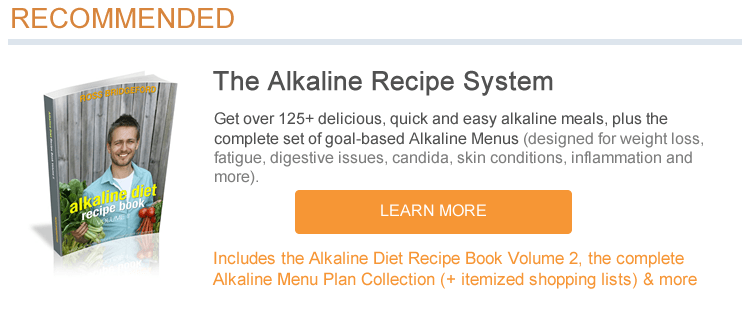 Read Next: The Seven Most Alkaline Foods!