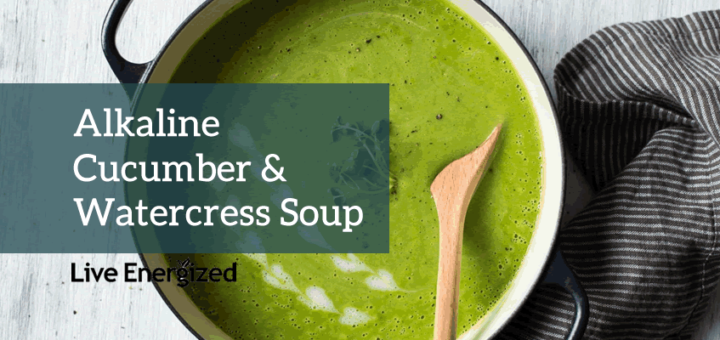 Cucumber and Watercress Soup Recipe
The is the perfect soup all year around.
When it's hot-hot-hot this is a cooling, refreshing, alkalising and energising soup. When it's cool – you can warm it just slightly to make a warming, filling, soothing soup. Either way it takes minutes to make and is SO alkaline it's unreal.
Cucumber is a hit. I've written about the amazing benefits of cucumbers here, but it also features on my Seven Most Alkaline Foods list, and in the Nine Most Cleansing Foods list here too.
And as for WATERCRESS. Well, in the recent study "The World's Most Powerhouse Foods" – watercress came TOP! It's the most nutrient-dense of them all!
I think that's enough said! Let's get into the soup:
Alkalising Cucumber and Watercress Soup
Serves Two
Ingredients
1/2 bunch of spring onions, chopped
1 large cucumber, deseeded and chopped
2 bunches of watercress (or as much as you like, to taste, keep adding more and more if you like!)
A large handful of spinach
1¾ pint water yeast free vegetable stock (cooled for the cool version, still warm for the warm version)
(Himalayan) Salt and freshly ground black pepper to taste
Instructions
Chop, slice and dice all of the ingredients and place in a blender. Make the stock by putting a small amount of hot water onto the stock cube or bouillon and once melted, top up with cold water.
Add this to the blender too and then blend it all up!
This cucumber and watercress soup is SUCH a super cleansing, delicious – and fast recipe that everyone always loves!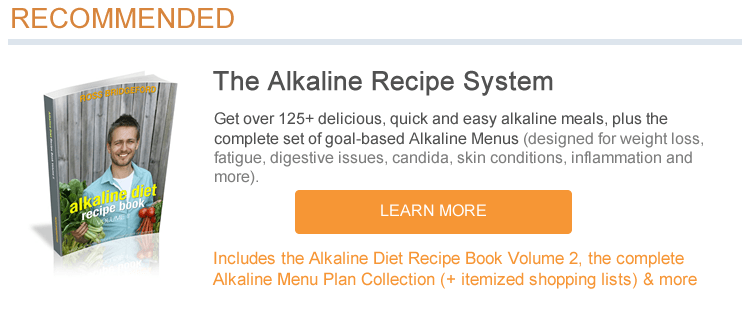 Related Recipes
Here's a few more recipes to keep you going on your alkaline journey (for more, see the link to the Alkaline Recipe System Above!):
The Triple A Juice: Alkaline, Antioxidant-Rich & Anti-Inflammatory
Carrot, Broccoli & Beanshoot Salad
Alkaline Bone Builder Smoothie
Wheat-Free Hummous Wraps (Great Quick Snack)
Do You Want to Turn Your Health Around in Just 7 Days?
If you love the look of this guide and the benefits it will bring, check out my book The Alkaline Reset Cleanse. It's a gentle, enjoyable seven-day Cleanse that will completely transform your health and life. Abundant energy, dramatic weight loss, digestion healed, inflammation gone...these are all results my students have experienced from doing their Alkaline Reset Cleanse...
Click here to order now and get over $120+ of extra alkaline training from me!
Real Results from the Alkaline Reset Cleanse Book:

---