This is a life-saver for breakfast, I LOVE IT!
It's highly alkaline, nourishing, GF, paleo-friendly and delicious.
Packing heaps of omega 3, MCT oils, fibre, and protein it's filling, good for your digestive system, your brain, your metabolism and more.
And again…it's delicious!
There's a little bit of prep to it, but once it's done it will store in an airtight container (and pref in the fridge) for a week or two and you can dip into it for snacks as well as serving at brekkie!
Ross' Absurdly Delicious Gluten Free Paleo Granola Recipe
Makes Approx 8-10 Servings
Ingredients
2 cups raw walnuts
2 cup raw cashews
1 cup raw pumpkin seeds
1 cup unsweetened shredded coconut
1/2 cup dried cranberries/goji/currants – your choice or a mix
2 tablespoons water
3 tablespoons coconut oil
1/3 cup rice malt syrup
1 teaspoon vanilla extract
½ teaspoon ground cinnamon
½ teaspoon Himalayan salt
Instructions
1) Preheat the oven to 300 degrees F (150 celcius) and line a baking tray with baking paper (parchment)
2) Roughly blend the walnuts, cashews and pumpkin seeds with a quick pulse to chop them roughly. Don't blend them into a paste!
3) In a large mixing bowl, whisk together the water and coconut oil along with the rice malt syrup, vanilla, cinammon and salt.
4) Pour the chopped nut mixture into the bowl, along with the dried cranberries and shredded coconut and mix together to coat it all.
5) Spread this out onto the baking paper on the baking sheet and put into the preheated oven for 20 minutes or until it looks deliciously golden. You might need to 'stir'/shuffle it about after 10 minutes or so if it's cooking unevenly.
6) Now remove from the oven and let it sit for 10 minutes without touching it!
7) Once you've waited the 10 minutes, use a spatula to get under the granola and release the large clusters and then cool, store and eat when you are hungry!
ENJOY!
Ross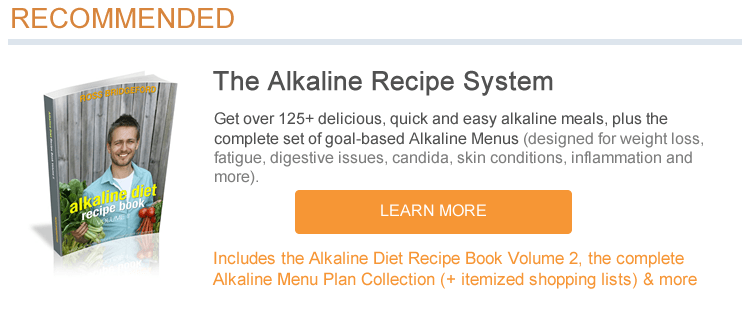 [yumprint-recipe id='104′]
Related Recipes & Guides
Recipe: No Bake Breakfast Bars
Recipe: GF Pumpkin Pancakes
Recipe: Super-Fast Bliss Balls
Guide: The Perfect Breakfast Formula for All Day Energy
Guide: 12 Ways to Balance Your Hormones