The Alkaline Diet Q&As
Hi all – every day I answer somewhere between 10-50 alkaline diet questions. So I have decided I should share some of the best!
So each week I'll be posting the best and most relevant alkaline diet Q&A so that all of you can benefit from my answers!
Here is the very first!
The Alkaline Diet & Pregnancy
Hi Ross
I am currently 27 weeks pregnant and ave had terrible sweet cravings which now have left me with horrendous heart burn, so my question is "is it safe to follow the alkaline diet when pregnant and what foods do you think will help with the sweet cravings"
Thank you!
Ross' Answer
Hey!
Firstly, as I always point out – any changes you make to your diet and lifestyle should be discussed with your physician – especially when pregnant or lactating.
From my own perspective, I've done some research into this (my girlfriend had our first baby last year) and so can speak with some degree of background and research.
When pregnant and breastfeeding you basically want to avoid anything that would cause the body to 'detox' as this throws the toxins from where they were hiding into your bloodstream (which is then absorbed by the unborn baby and makes it's way into the breastmilk for the infant).
So the question is – how healthy have you been so far?
If you've been pretty healthy then transitioning gently to a more alkaline diet is going to be great. But if you've been pretty unhealthy then cutting out sugar and eating loads of alkaline foods is going to cause a detox in your body.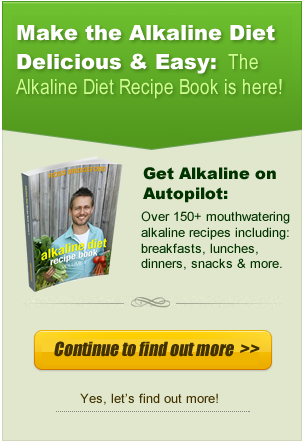 Personally I would stick with these basics during the rest of the pregnancy and for any nursing time:
hydrate, hydrate, hydrate – definitely make sure you're getting 3 litres of filtered water per day
keep the oils up – feel free to go nuts on the omega 3. 3 tablespoons per day is recommended
get juicing green veggies every day if possible, but at least 2-3 times per week.
I would definitely also look into ensuring you get alkaline minerals such as calcium, magnesium, potassium and sodium bicarbonate on a daily basis. These alkaline mineral salts are really important and a deficiency can often be misinterpreted as a sugar craving.
BUT if you believe your sugar cravings are due to you previously having a little too much sugar in your diet I'd go slow and try to, over the period of around four weeks, slowly cut it out.
Dont go cold turkey, take it slowly. The hard thing with sugar is that if your body is used to it, it will CRAVE it for a while, so try to cut the supply off slowly. It's hard to replace, but the minerals (esp the bicarbonates) will help with this.
Dr Young has a mineral salt spray called pHlavour which can help heaps with sugar and carb cravings – so this could be worth a try!
I hope this helps.
Remember – you want to be healthy while avoiding going too far and into a 'detox'. Transitioning gently to the alkaline diet is always a smart move, but again – talk it through with your physician too.
Ross
[Note: This blog is only my opinion. It is not medical advice or diagnosis. Only opinions based upon our own personal experiences or information detailed in medical/academic journals or other publications is cited. WE DO NOT OFFER MEDICAL ADVICE or prescribe any treatments. Please consult with a medical professional before making any diet or nutrition changes. Refer to our full disclaimer for more information.]