Article by Denise Kelly
Denise Kelly is a Nutritionist with a passion and a purpose! She has a private clinic in Chichester, West Sussex and writes programs for many organisations including schools and corporate companies. She teaches within schools about leading a healthy lifestyle and as a Mum of two feels that this kind of education is essential for all children.
She also teaches boot camp sessions to adults and children and is holding several seminars over the next couple of months to spread the message and importance of great health and nutrition.
Denise is a Bant registered Naturopathic Nutritional Therapist and health coach and truly believes in the power of good food. She has seen staggering results in many clients over the last few years fueling her to be involved with more and more large organisations including the NHS.
Energise & Cleanse Your Life by Denise Kelly
I am a great believer in everything happening for a reason, and nothing happens by chance. Two weeks ago I saw the first sign of spring when I was walking my little doggy! The daffodils were starting to appear and it made me smile. If you take notice of nature and the seasons that surround us our bodies naturally try to tell us what we need. For example in the dark winter months naturally we should all be hibernating and going to bed much earlier than normal to replenish our bodies for spring. That is what animals do in the wild anyway, but unfortunately due to working demands, activities and generally busy lives we tend to just carry on regardless, which does weaken our immune systems. In the time leading up to spring naturally we get a new vigor for life, the evenings are getting lighter, its ever so slightly warmer and often you hear people talking about having a good spring clean! Many of us do actually spring clean our houses, remove all the junk and have a good clear out. When we have completed this task how do we feel? Refreshed, energized, clearer in the mind because there is less clutter!! If we can spend the time and energy on our houses, what about putting the time and energy into our bodies?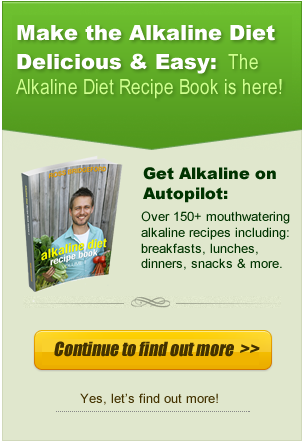 So, after the walk I arrived home and had a phone call with a lovely lady that I have got to know over the last few months called Rian. Rian is Spanish and quite a special person. We have connected I believe, as we are on similar missions in life! She wants to make everyone well and healthy and has a real passion for people, as do I. She has trained at the Hippocrates Center, in Florida and has worked with some very seriously ill patients from Cancer, Osteoporosis, Heart Disease, and Arthritis etc. When she came back to England it was her dream to be able to offer a similar set up here in the UK. Her partner agreed that this was a great idea and they opened the most amazing house in Winchester called Health Etcetera, which only caters for 8 people in one hit, which is unbelievably personal and caring. I had been looking for sometime for a place to refer seriously ill patients to, and those patients wishing to go to another level with their health and felt the need for more support than I could offer on a daily basis. When this place appeared in my life I knew it was the right.
Everything they do is based around alkalizing the body, making every cell in the body alive, energetic and healthy. This is what I try to achieve with every client I see, and the theory behind the whole treatment, is that given the right environment, the right foods, the emotional support and healing therapies the body CAN heal itself from any disease. This is quite a strong statement to make, but is backed up by science in the books of Dr Robert Young and Brian Clements. As I have stated before I am witnessing time and time again the beauty of self-healing with so many of my own clients. If you are interested in inspirational stories try reading about a lady called Ann Wigmore, who cured herself from cancer by drinking juiced wheatgrass. She was the person that was brave enough all those years ago to stand up and say the green stuff works!! If animals are sick…what do they eat? Grass. Chlorophyll is the most nourishing substance we can consume and it is in all your dark green leafy vegetables, and lots of your super foods! If you research the information and healing power of wheat grass, and you look into the evidence, and the scientific proof of its healing properties you will understand it is a quite remarkable super food.
To cut along story short, I was invited to go and stay at Health Etcetera in Winchester for 5 days over half term just to experience part of the program so I can honestly inform my clients who I think would benefit from this amazing place with accuracy and confidence. Once I got over the panic of half term, and where were my children going to go and could they possibly survive without me, (Which of course they did, and probably had far more fun with their grandparents!!) I was lucky enough to go and complete a three-day vegetable juice fast, which I found quite difficult, but liberating at the same time.
It was also suggested to me that I have my first colonic, and although I was fully aware of the benefits I was still completely terrified, but contrary to popular belief it was completely pain free and made me feel like I was walking on air when I came out as I felt so cleansed and rejuvenated literally from the inside out! On offer every day was an abundance of Yoga, Meditation, Rumba, sound therapy, Reiki and the most exquisite raw food (once we were eating again!) that you could possibly imagine. This kind of detox for me was not just on a physical level, but on a very emotional level too. Although I knew the relationship between emotions and health, it is now crystal clear to me how many of my clients suppress their emotions with food, coffee, chocolate, medication and are only addicted because they simply cannot face the real core of the emotions that's going on inside.
I feel very honoured to have gone through this process and feel like my knowledge has grown even further than ever before! I feel amazing and vibrant and even more passionate about helping people get their health challenges back on track as it has given me a renewed zest for the importance of healing and not suppressing. Its not for everyone I am sure, but the reason I wanted to share this story is because most people when facing a disease of any kind feel frightened, vulnerable and don't quite know who or what to trust. I wanted to promote this special place because the knowledge of therapists under their roof is incredible, and knowledge is power. Once people have a better understanding of how the body works, and what it needs it is possible to reverse disease with the right tools and help.
This kind of information gives you the choice to make decisions that suit you and your body, after all we are all very individual and each and every one of us has different needs. If we take time to be still, we always have the ability to listen to our own bodies and intuitively know what it needs.
For Nutrition Consultations with Dense visit her website here or call her on 07714456155.
For More information on Hinton House, Health Etcetera please visit their website here or call Emily or Rian on 01962 883821.
Note: This blog is only my opinion. It is not medical advice or diagnosis. Only opinions based upon our own personal experiences or information detailed in medical/academic journals or other publications is cited. WE DO NOT OFFER MEDICAL ADVICE or prescribe any treatments. Please consult with a medical professional before making any diet or nutrition changes.